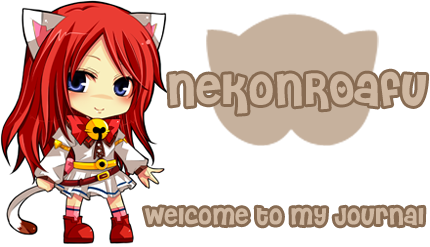 Where have I been? [Part 2]
I'm back a few days early than I said I would be but there's no point on me staying depressed on what happened.
My father.
I haven't seen my father in almost 2 years due to the fact that he has another family to take care of but late January I got a call from his wife.
My dad got a cerebral hemorrhage and was rushed to the hospital. When I heard the news he was already in surgery to get pressure and blood out from his brain, but as he was going under surgery he had a stroke which caused him to become unresponsive for the rest of his life. We gave him 4 weeks to get better. He did show progress at some points but then went down hill from there. So a few days ago, my mother and his wife decided to let him go since he had no medical coverage. We can't afford his stay in hospitals and we didn't want him to live on a machine for the rest of his life.
Well... The end?
People Waiting for Commissions
I'm very sorry for the long wait! I have them all done but I will post them when I can! Prolly this Friday.
Kiriban Winner
Two people have caught my kiriban but only one can be the winner!
sta.sh/027ffok5prlo
sta.sh/0f0hl6fxeb7
Kuro-Bunny has beaten YuriKitten by one minute!
So, please Kuro, send me a note with a character you'd like me to draw for you!
People Waiting for Art Trades
Working on it!
Raffles
Finally got my debit card back. Meaning I can start doing monthly raffles for memberships again! Stay tuned for updates.